Sexual Harassmetn & Employment Discrimination Lawyers
Helping victims of employment discrimination and sexual harassment for over a decade
Supporting businesses, individuals & families since 2006
Have you been the victim of wrongful termination?
Sexual Harassment in the workplace is a real concern for many employees.  It is not simply someone being over sensitive.  As a mater for fact,  according to a 2003 study by the Sexual Harassment Education Project (SHEP), 77% of women respondents experienced sexual harassment sometime during their working lives.
The Massachusetts Wage Act requires that an employee or independent contractor who earns wages including salary or commissions must be paid in full for all wages due and owing to her within 7 days they were earned, or immediately upon termination, G.L. c. 149, § 148. The courts of the Commonwealth have steadfastly held that the purpose of the Wage Act is the timely payment of wages. 
Employemnt Discrimination
Massachusetts labor laws are complex, and if you do not understand the various employment laws, you can become a victim of a wrongful termination without even knowing it.  If you have been fired without a good reason or based on unlawful discrimination, you may have been wrongfully discharged and you can contest your firing. 
When you leave your job, unless you were laid off, or fired for no reason at all, your right to unemployment is often challenged either by the Division of Unemployment Assistance (DUA) or your former employer. When this happens, you have a right to appear at an appeal hearing and can be represented by an employment law attorney. This is often a good idea because people are often nervous when being asked questions by a government official especially when the outcome dictates whether you will receive a weekly check for the foreseeable future.
Mediation is an informal process that allows both parties to discuss what happened without going before a judge or jury. It's also confidential – meaning everything discussed during mediation will stay between us until further notice by either party involved in the case. This means no one else will know about any settlement reached unless otherwise agreed upon by both sides involved in the dispute. Our goal is always to reach a resolution as quickly as possible so our clients can move forward with their lives after being wrongfully terminated from their jobs in Massachusetts .
Trusted by hundreds of Massachusetts clients since 2006
The Law Office of Goldstein and Clegg, LLC, located in Burlington, Massachusetts is a full service law firm made up of caring and helpful lawyers assisting people who have been subject to wrongful termination at work, or subject to sexual harassment through their employment and help in obtaining unemployment benefits.  We have also helped many people recover from wrongful temrination to start new businesses where they can treat their employees with respect and honor.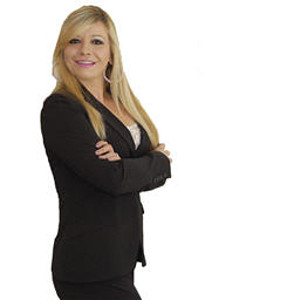 1500 District Ave
Burlington, MA. 01803
Schedule Your Free Consultation