Middleton, Massachusetts Drunk Driving Lawyer
If you have been arrested for drunk driving or operating a vehicle in Massachusetts under the influence of drugs or alcohol, you need a good defense.  It can be difficult to face complicated criminal matters by yourself, such as a DWI or DUI.   When you need it the most, having the advice and representation of an experienced attorney is Critical to your freedom.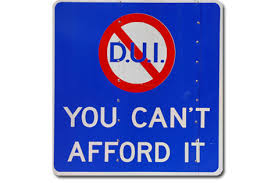 If you are found guilty of operating under the influence (OUI) — or driving under the influence (DUI) or driving while intoxicated (DWI) even for the first time, the penalties can be very severe pursuant to the Massachusetts OUI/DUI laws, including:
Minimum of $500 in fines
Jail time
Minimum one year driver's license suspension
Other serious consequences
The Law Office of Goldstein and Clegg has partnered with Attorney Elena Rosnov, who has over 10 years of experience helping people facing an OUI conviction either reduce the charges or go to trial and defend the case to limit the impact of the charges on your life.   There are many ways to fight a DUI allegation that an experienced attorney can challenge, if you understand the court procedures and rules.  For example, we will often challenge the breathalyzer test results, probable cause for the traffic stop and other evidence collected by law enforcement in order to weaken the prosecution's case against you.  In first offense DUI/OUI cases, it is possible to reduce the penalties by participating in a state-approved alcohol education program.
Your license is too important to you and the criminal and civil penalties of DUI/OUI in Massachusetts are too severe to take chances with just anyone.  Call us today for a free consultation and discussion of our flat fee schedule at 781 595 3800 or fill in the form below:
[contact-form-7 id="208″ title="Cherry contact form"]