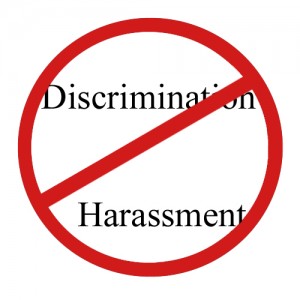 Often times when someone starts a new job, they are made to sign a stack full of papers.  Typically the new employee does not read these documents, and included in them is an agreement that if there is a dispute in work, the employee waives his or her right to sue the company in court and submit to an arbitration.
When an employee threatens to sue the company, all of a sudden their corporate lawyers whip out this agreement and say, "no you can't sue us".  If you work in Massachusetts, this intimidation tactic should not be taken seriously.   It should be noted that even if such an alternative dispute agreement was entered into, that will not be deemed enforceable under Massachusetts law, when claiming employment discrimination for on the basis of race, religion, disability, gender, national origin or sexual harassment.  More specifically, The Massachusetts Supreme Judicial Court ("SJC") held in Joulé, Inc. v. Simmons, SJC-10712 (2011), that an employee could file a Charge of Discrimination with the Massachusetts Commission Against Discrimination ("MCAD"), even if the employee was subject to a valid arbitration agreement that expressly covered claims of employment discrimination.
In Joulé, an employee claimed that her employer subjected her to a hostile work environment and discriminated against her on the basis of gender and pregnancy.  Although the employee had signed an employment contract in which she expressly agreed to arbitrate any claims of discrimination, harassment and hostile work environment, she never the less filed a complaint with the MCAD rather then pursuing arbitration.  The employer sought to have the case dismissed, requesting that the Court compel the employee to arbitrate her claims.  The MCAD intervened in the case and argued that the parties' agreement to arbitrate did not affect its authority to investigate and adjudicate the claims. The Superior Court denied the employer's motion to compel arbitration, held that the employee could participate as a party in the MCAD matter, and stayed the court action pending resolution of the employees claims at the MCAD.   The employer appealed the decision of the Superior Court. On appeal, SJC agreed with the lower court's decision that even a clear and unmistakable agreement requiring arbitration of discrimination claims would not affect an employee's right to file a claim with the MCAD and participate in the MCAD's investigation and adjudication of that claim.
As a result of this decision, employees in Massachusetts can have two bites at the apple.  A victim of employment discrimination or sexual harassment will be able to pursue their claims in an arbitration and before the MCAD.